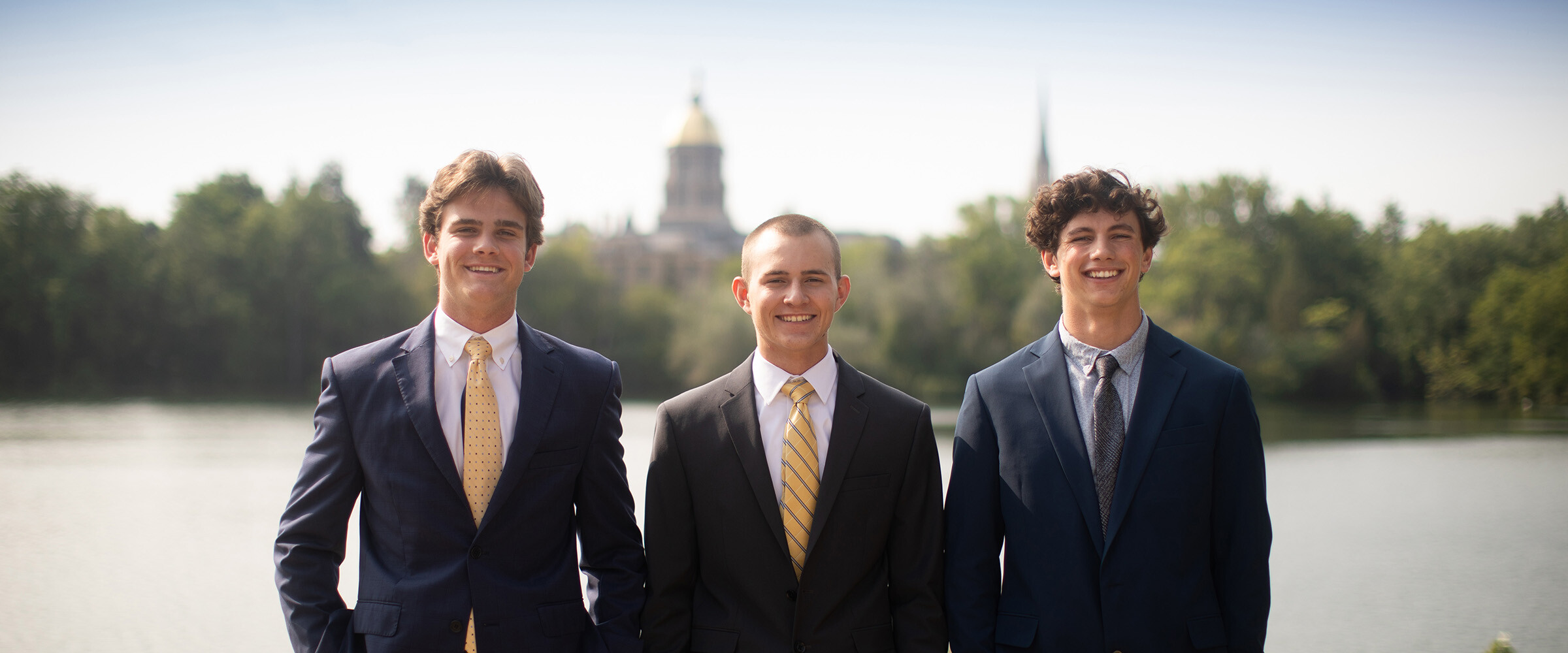 The earliest stage of formation takes place in Old College ­— the oldest remaining building on the Notre Dame campus. Most collegians enter as college freshmen, although some may transfer into Old College as sophomores or juniors. Men typically spend up to three years at Old College before transitioning to the Postulant Program at Moreau Seminary as seniors. At Old College, collegians are free to follow any academic discipline they wish.
Lane Poché (far left) hails from Baton Rouge, Louisiana, and is the youngest of three children of Jay and Laura Poché. He is a first-year student at the University of Notre Dame, Notre Dame, Indiana, with a list of hobbies that include soccer, fish, hike, spikeball, read, and guitar. Keegan Link (center) calls Brush, Colorado, home. He is the third of four children of Rod and Bridget Link and will be a first-year student at Holy Cross College, Notre Dame, Indiana. In his free time, he likes to play most sports, go fishing, and enjoy exploring music. Caleb Peltzer (far right) is the fifth of six children of Lawrence and Katherine Peltzer. The Visalia, California native will be a sophomore at Holy Cross College, Notre Dame, Indiana. When not studying he enjoys weightlifting, swimming, reading and singing.
We give thanks to God for these men and are honored to introduce our readers to the future of the Congregation.