Support the Holy Cross Mission Center this Giving Tuesday
Our Mission Sends Us Across Borders of Every Sort
All gifts will benefit the HCMC Emergency Fund!
The Holy Cross Mission Center works in 16 different countries, bringing pastoral work, education, health care, and solidarity to our sisters and brothers living on the margins of society – transporting Holy Cross' work across borders of every sort. It is through your generous giving, that we are able to spread the lived Gospel of the Church and continue the legacy of Basil Moreau C.S.C. This Giving Tuesday, all funds raised will be reserved for the HCMC Emergency Fund. It is important that our missions are provided with the stability to continue their work in the midst of unpredictable and uncontrollable natural disasters. Massive flooding, hurricanes, monsoons, fire, disease, the refugee crisis, and many other emergencies that have caused unexpected costs in the Holy Cross Mission areas. It is the HCMC Emergency Fund that helps to respond to these emergencies and their costs.
Our missions serve the global poor in regions that have been at the forefront of natural disasters, and they do not have extra funds to cover emergencies! While no singular weather event can be can be directly attributed to climate change, scientists have provided data that shows that the world's poor are the most affected by rising temperatures and sea levels. Our communities in Bangladesh, Haiti, and Latin America have been faced with natural disasters like that of significant flooding and detrimental earthquakes. Pope Francis has made it clear that we have a part in caring for climate and those affected by natural disasters, as, "the Creator does not abandon us; he never forsakes his loving plan or repents of having created us. Humanity still has the ability to work together in building our common home" (13 Laudato Si).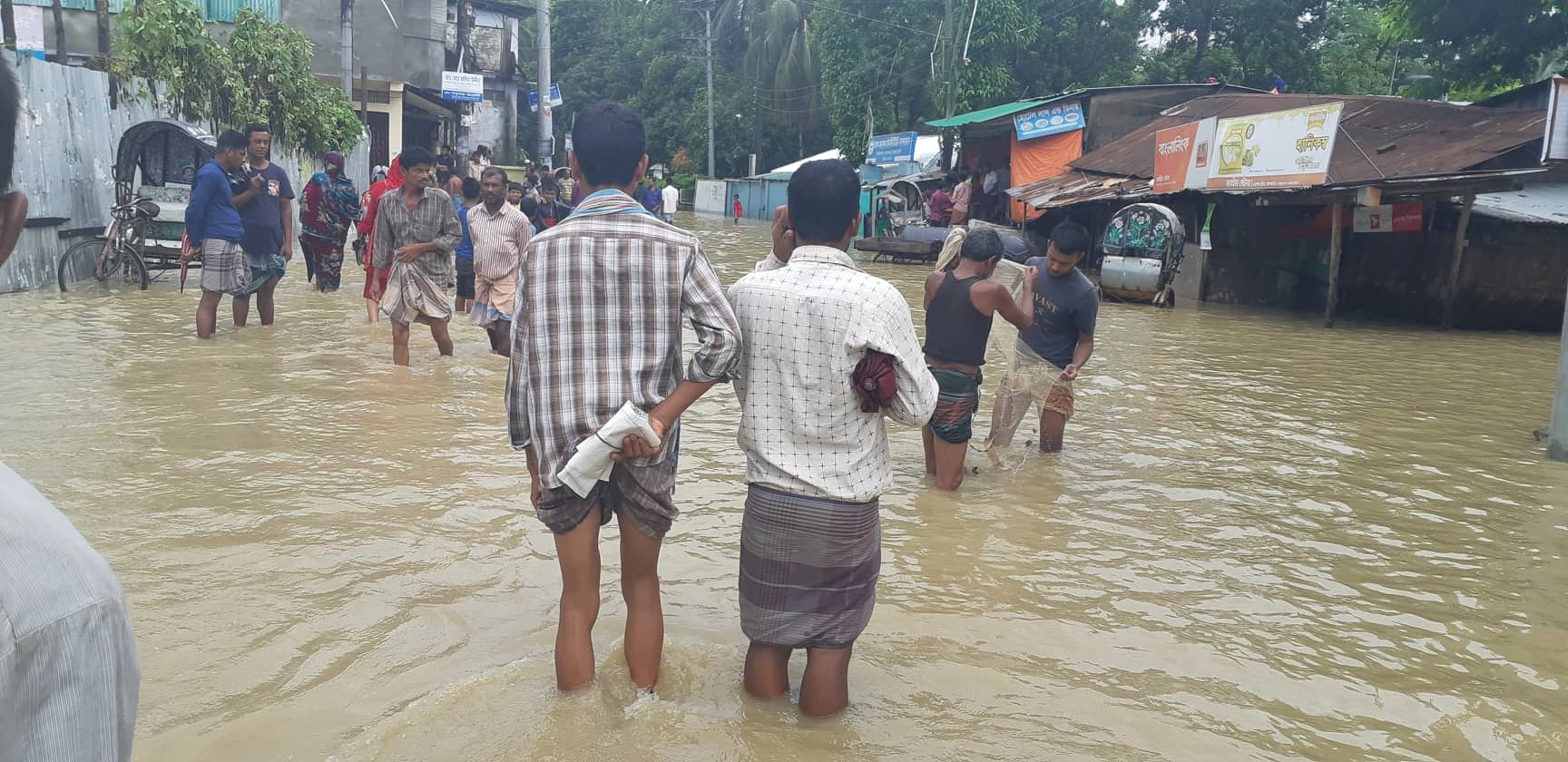 In these situations, what one may consider relatively small amount of money, can make all the difference in these emergency situations! Unexpected needs and expenses are life altering for those served through the HCMC, but with your help we can lighten the burden for our missions when disaster strikes. Every act of generosity counts and by donating on #GivingTuesday to the HCMC Emergency Fund you can provide support these communities in need.
To make a gift in honor of Giving Tuesday, please fill out and submit the form below.
You can also send a check or money order payable to "Holy Cross Mission Center" and write "GivingTuesday" in the memo line. Checks/money orders may be mailed to:
Holy Cross Mission Center
P.O. Box 543
Notre Dame, IN 46556
Or, you can donate on PayPal Charities to Congregation of Holy Cross, United States Province, labeling your donation as HCMC GivingTuesday.
Please help promote this special day of giving and bring awareness to the needs of others by posting #GivingTuesday, @CSCMission, #HCMC, #CSCMission on your social media sites.
Together we can make a difference in the lives of our global neighbors!