Her Loyal Sons Discernment Group 2022-2023
Old College Undergraduate Seminary, Notre Dame, Indiana
Thursdays @ 7:30pm
---
We are a group of men on the campus of the University of Notre Dame who are committed to listening to God's call. No matter where you are at in your discernment, Her Loyal Sons is a space in which to embrace fraternity, walking never alone but always together as brothers, hearing and responding to what God wants for each and every one of us.
Upcoming Events
Check back here or join the HLS GroupMe to find out about upcoming events!
Holy Person of the Week
Carlo Acutis was your average dude who loved computers almost as much as he loved the Lord. Given the propensity of images of him wearing red shirts, we can only assume he was a huge fan of the dorm of saints and scholars, Zahm House.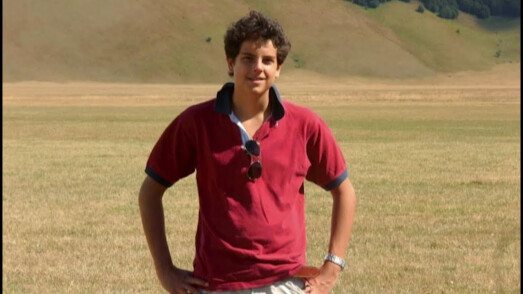 Beneath the surface of going to high school and building computers, Carlo also had a deep, deep faith. He went to daily Mass, weekly confession, and prayed often to his favorite saints whom he grew to know well. He was deeply drawn to the Eucharist and was fascinated by Eucharistic miracles. So, as any young tech savvy Catholic does, he began visiting as many sites of Eucharistic miracles as possible and started a website that is still active. Check it out HERE. Carlo is getting beatified on October 10th and an exhibit highlighting his life will be at St Joe where we are making a pilgrimage to next Saturday the 10th!
Take a page from Carlo and strive to be a great saint. As Carlo would say: "We are all born original, but many die as photocopies." *mic drop*
Contacts
Fr. John DeRiso, C.S.C. - Director of Vocations, Congregation of Holy Cross