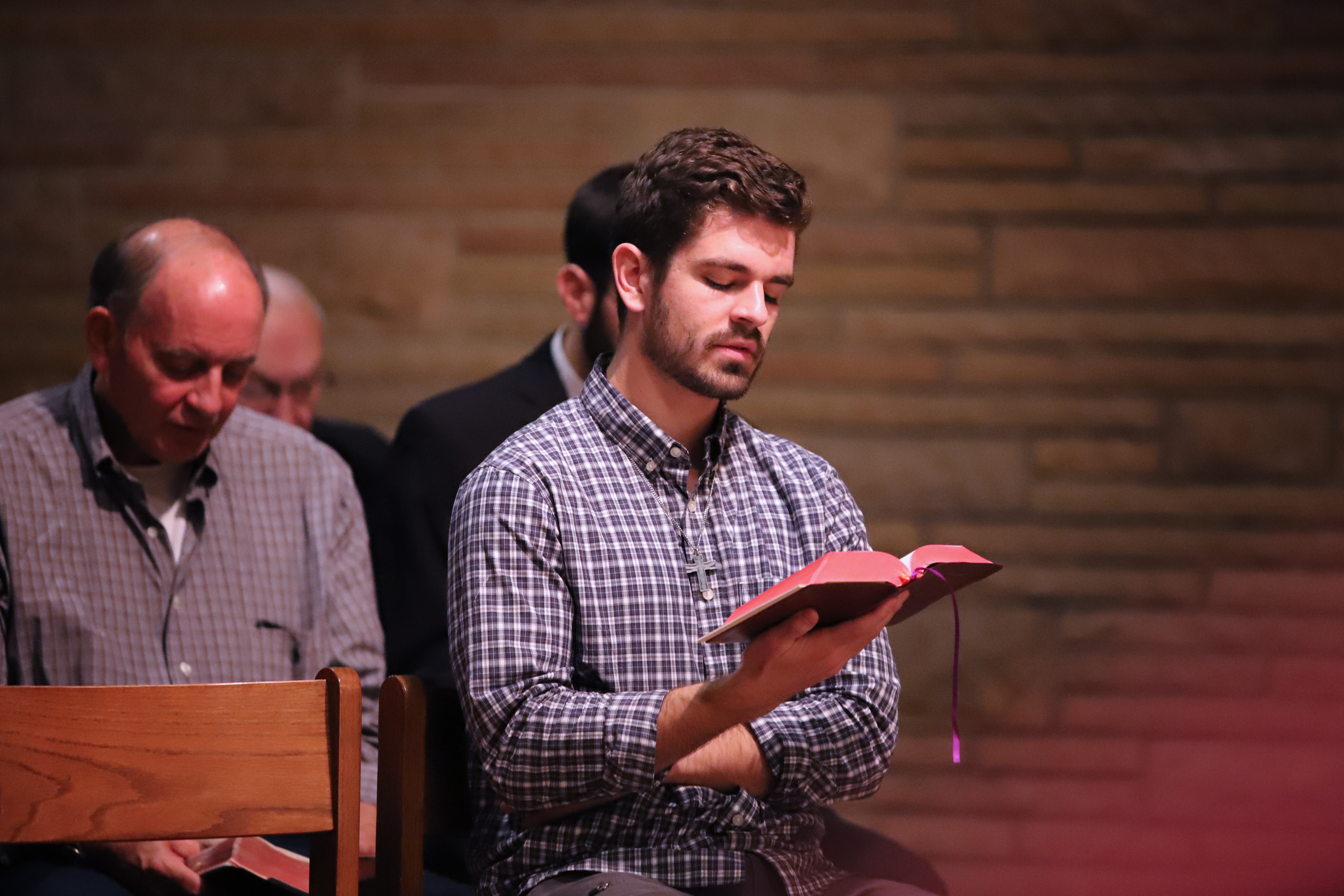 Come & See Weekends
September 29-October 1, 2022 (seniors)
March 23-25, 2023 (juniors)
Moreau Seminary, Notre Dame, Indiana
This weekend discernment retreat offers high school juniors and seniors the opportunity to spend a weekend at Old College Undergraduate Seminary. Participants will join the seminary community for daily Mass and prayer, learn about the Congregation of Holy Cross and its mission, and tour both the University of Notre Dame and Holy Cross College campuses. All meals are provided. Parents are welcome and encouraged to attend. With advance notice, accommodations can be arranged for parents at Moreau Seminary.
Corby Night
October 5, 2022
Corby Hall, University of Notre Dame
If you are a college student at Notre Dame or Holy Cross considering a vocation, join the Holy Cross priests, brothers, and seminarians for a night at Corby Hall to learn about the life and mission of the Congregation of Holy Cross. Pray evening prayer in the Holy Spirit Chapel at Corby Hall, then move to the Sorin Room for pizza and conversation.
Undergraduate Backpacking Pilgrimage
Fall Break (ND): October 15-22, 2022
Tioga State Forest, Pennsylvania & St. Vincent's Archabbey
Sponsored by the Office of Vocations, this backpacking pilgrimage is an opportunity for young Catholic men open to God's call in their lives to adventure in the beautiful backcountry of the Midwest, learn the fundamentals of wilderness backpacking, participate in Mass and the Liturgy of the Hours in the outdoors, pray with wonder and awe at creation, experience a community of young Catholic men, ask big questions about God's call in their lives, and be led by brothers, priests, and seminarians of Holy Cross. (Participants will need to be able to walk 7-10 miles a day in variable conditions with a 30+ lb pack.)
Undergraduate Discernment Retreat
October 28-30, 2022
Moreau Seminary, Notre Dame, Indiana
This retreat is focused on discerning God's call in an informal and fraternal setting. The retreat offers opportunities for prayer (including personal reflection time, Eucharistic Adoration, Liturgy of the Hours, and daily Mass), while also teaching forms of prayer particularly helpful in hearing the voice of the Lord. The retreat also covers the history, charism, and mission of the Congregation of Holy Cross. Holy Cross priests, seminarians, and brothers in formation share their experiences of seminary, community, and ministry in the Congregation.
Post-Undergraduate Discernment Retreat
January 13-15, 2023
Moreau Seminary, Notre Dame, Indiana
This retreat offers college graduates under the age of 35 who are considering a vocation to priesthood or religious life the opportunity to engage these questions of discernment with Holy Cross at Moreau Seminary. It includes sessions on discernment, prayer, seminary life, and religious and priestly ministry, as well as a rhythm of communal prayer centered on the Liturgy of the Hours and Mass. These sessions are designed to help the participants discover not only the right questions to be asking of themselves and of God, but also how to listen for the answers.
Rome Pilgrimage
March 11-19, 2023
Rome, Italy
This pilgrimage for undergraduate men is an opportunity to pray at holy sites and to consider your vocation discernment in the perspective of the universal Church. We will visit historic churches throughout the Eternal City, take an extensive tour of the Vatican, attend a papal audience, and make a day trip to Assisi. Pilgrimage includes daily Mass and time for reflection and conversation with Holy Cross priests and men in formation. Trip cost is $975 (includes transportation, lodging, meals, and entry fees). Email to reserve your spot.