If you are considering a vocation to the priesthood or religious life, or if you have questions about the Congregation of Holy Cross, we're here to help. If you are a student at Stonehill College, or if you reside in the North Easton area, we have people available to talk to you, and direct you to additional resources and events that might be helpful in your discernment.
---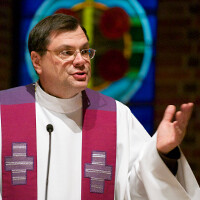 Rev. Anthony Szakaly, C.S.C.
Director of Campus Ministry, Stonehill College
Fr. Anthony Skakaly, C.S.C., received a Bachelor of Arts in 1982 and a Master of Business of Administration in 1985. He entered Moreau Seminary and earning a Master of Divinity in 1991. He took his Final Vows in August of 1991 and was ordained a priest in April of 1992. Fr. Szakaly was assigned as associate pastor at St. Clement's Parish in Hayward, California, in 1992, and was assigned as pastor of St. Joseph Parish in South Bend, Indiana in 1995. In 2003, Fr. Szakaly was asked by Fr. David Tyson, CSC, to be assistant provincial and treasurer of the Province. After serving in the role for six years, Fr. Szkalay was re-assigned to Stonehill College He is currently director of campus ministry, and can be reached by phone at 508.565.1356 or email him at .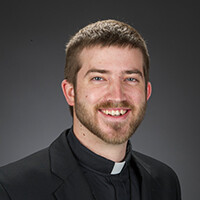 Rev. Matthew Fase, C.S.C.
Campus Minister, Stonehill College
Fr. Matt Fase, CSC, is originally from Rockford, Michigan. He entered the Old College Undergraduate Seminary in 2006. In 2010 he received a BA in Theology, and in 2014 he earned his Master of Divinity degree both from Notre Dame. Fr. Matt took his Final Vows in September of 2014. On April 11, 2015, along with his five classmates, he was ordained a priest. He was initially assigned to Holy Redeemer Parish in Portland, Oregon. He was recently re-assigned to serve in campus ministry at Stonehill College. Fr. Matt can be reached by phone at 508.565.1485 or by email at .