Globally, the U.S. Province's Holy Cross Mission Center supports the international mission work of the worldwide efforts of the Congregation of Holy Cross, spanning 16 countries on five continents. It also supports those areas with which the U.S. Province has a special relationship, for example the Sacred Heart of Jesus Province of Bangladesh, along with coordinating special mission initiatives, like relief efforts in Haiti after the 2010 earthquake, and assisting the Congregation's other districts, provinces and the general administration.
The Mission Center also provides assistance, hospitality, health care and logistical support to members of the U.S. Province and religious from throughout the Congregation visiting the United States; facilitates scholarship awards made available through the Universities of Notre Dame and Portland for Holy Cross indigenous religious; and sponsors collaborative educational and volunteer opportunities, including twinning programs, with parishes and schools.
Watch a video of how the U.S. Province's commitment to foreign ministries sends across all borders.
Bangladesh - St Joseph Province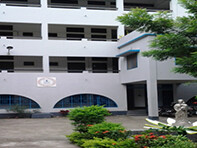 In 1997 the St. Joseph Province in Bangladesh became independent from the Midwest Province of Holy Cross Brothers. Since that time the Holy Cross Mission Center has continued to send support for various projects for the poor and needy, or for minor renovations or construction projects in the province administered schools. The Mission Center also provides assistance to brothers from the St. Joseph Province studying in the U.S. Much of this support comes directly from funds raised through the annual Notre Dame, Bengal Bouts.
Haiti
The Mission Center coordinates special initiatives, like relief efforts in Haiti after the 2010 earthquake, and again in 2016 after Hurricane Matthew, when hundreds of homes were been destroyed, families displaced, and water supply contaminated. We also assisted in rebuilding Holy Cross Pere Basile Moreau School.
Ghana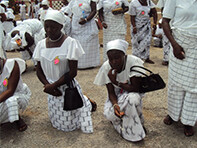 Holy Cross Mission Center maintains a special relationship with Holy Cross in Ghana, whose ministries fall under the auspices of the Midwest Province of Brothers. In this capacity, we help with their communications and fundraising which supports their formation program and educational apostolates, such as basic skills training program at Anaji and St. Brother André High School in Kasoa, Ghana.