"Our thoughts are not easily God's thoughts, nor our wills His will. But as we listen to Him and converse with Him, our minds will be given to understand Him and His designs. The more we come through prayer to relish what is right, the better we shall work in our mission for the realization of the kingdom." — Constitutions of the Congregation of Holy Cross, 3:21
Hearing God's call in our lives and responding to it is simply impossible without prayer. The only way we can ever expect to discern our vocation, and have the faith to respond courageously, is through a sustained life of prayer that develops and matures our communication and our relationship with the Lord.

Jesus Himself relied on prayer during His earthly life to know and to remain faithful to His Father's will for Him. The four Gospels relate that Jesus often withdrew not only from the crowds, but also from His disciples, to engage in prayer. We see this most powerfully in the Garden in Gethsemane. Precisely when His mission came to a critical point, He turned to His Father, praying,"Not my will but yours be done" (Luke 22:42).

In the Catholic Tradition, we are blessed with many different types and forms of prayer. The prayers that are most fruitful for us will depend on many things, including our personality, temperament, and state of life. Over the centuries, the wisdom of the Church, revealed through the lives of the saints, has identified several types of prayer that are particularly helpful for those in discernment. These include praying with Scripture, praying with the Blessed Virgin Mary, and praying with the Eucharist. Learning to pray in these ways and incorporating these forms of prayer into your daily life will help you come to understand, ever more, the Lord and His designs for you.
---
Through Scripture, and in particular the Gospels, we grow in knowledge and love of Christ and become ever more familar with the voice of the One we are seeking to follow. Praying with Scripture is thus an essential part of any sound Christian discernment. Discover two traditional methods for praying with Scripture.
---
The Blessed Virgin Mary is the mother of all Christian vocations. There is no one we can trust more to guide us in the discernment of our vocations than our mother, Mary. Praying with the Blessed Virgin is one of the more powerful ways to overcome our doubts and fears and make our own fiat to God and His call in our lives. Learn about making a daily consecration to Mary and how to pray the Rosary as a tool for discernment.
---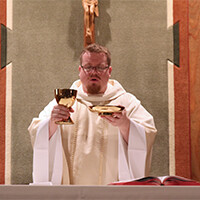 Although all Christian vocations find their "source and summit" in the Most Holy Eucharist, this is particularly true of the vocations of priesthood and religious life. Praying with the Eucharist, both in the Mass and in Eucharistic Adoration, is an unparalleled aid in discernment. Learn how to reap the most graces possible out of Mass and Eucharistic Adoration, including various prayers from the Tradition.
---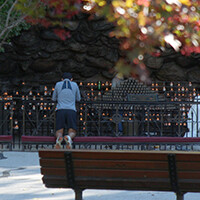 As we begin to ponder, and listen carefully for the voice of God calling to us, it might be helpful to have a simple prayer that expresses our desire to know God's will for our lives. At the same time, we recognize that vocations are critical for the life and health of the Church. Therefore, we also may offer prayers for others who may be called to the priesthood or religious life.