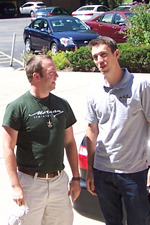 This is my first time as a classroom teacher, and my respect for Catholic teachers has never been greater!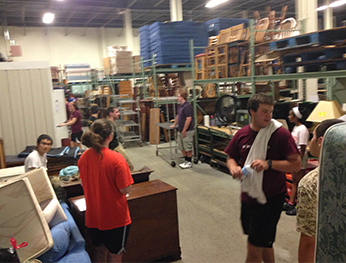 Temporarily Professed seminarian Mr. Tim Mouton, C.S.C. is spending his summer ministry placement near Stonehill College at My Brother's Keeper. This ministry brings much needed aid to others in the Name of Jesus Christ. "In the work of the Keeper, this vision, this reality of seeing each person...
"A wise priest once asked me what I thought the most important aspect of religious life was," said Tim Mouton, C.S.C., a temporarily professed seminarian at Moreau Seminary. "I kind of shrugged my shoulders and said, 'Faith, I guess.' He gave me a smile that seemed to say, 'Really?' Then he...