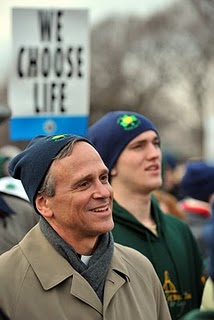 Fighting for Life: Priests and Seminarians Heading to March for Life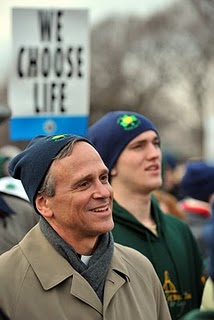 One week from today on Monday, January 24, 2011, over a dozen of our Holy Cross seminarians from Old College and Moreau Seminary as well as several of our Holy Cross priests, including Fr. John I. Jenkins, C.S.C., the President of the University of Notre Dame, will be participating in the March for Life in Washington, D.C. They will be the joining the over 300 students and 40 faculty and staff from Notre Dame that will be attending in the march. Many other students and faculty will be traveling in from our other Holy Cross parishes and institutions to participate in this important event witnessing to the sacred value of each and every human life.

As Fr. Bill Miscamble, C.S.C., a Professor of History as well as the President of the University Faculty for Life at Notre Dame, shared last month, it is just one part of the wider efforts of the priests and brothers Holy Cross to stand side-by-side with our brothers and sisters in Christ in giving prophetic witness to our world on the issue of human life. If you are heading out to the March for Life, keep an eye out for our Holy Cross seminarians and priests. And if you are not going, let us join them in prayer for a great respect of human life in our country, from natural conception to natural death.