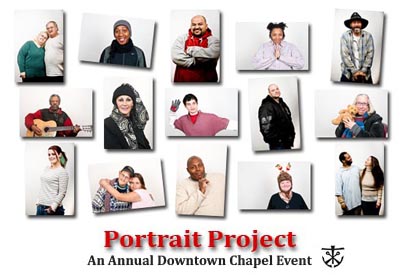 The Portrait Project: Seeing the Face of Christ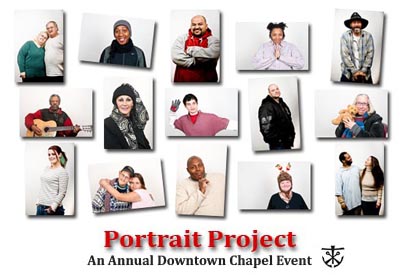 Each year in December, the Downtown Chapel, our Holy Cross parish in Portland, OR, teams up with local photographers to offer professional-quality portrait-sittings to members of the Old Town community it serves. Conceived in 2007, the vision of the Portrait Project is to offer members of the parish community, a number of whom live on the streets and on the margins of society, something that can be both received and given proudly -- a gift that allows a person to be viewed through a new lens, by both the subject of the portrait and by any family or friends whom they may give it to. The parish provides Christmas cards, stationary and postage for mailing the portraits to family and friends. These gifts are incredibly special for people who have been out of contact with family for far too long. In fact, these portraits have offered healing to many people.

As in past years, the Downtown Chapel has put together a slideshow of the portraits that is well worth checking out, as in those faces we can catch a glimpse of the face of Christ who entered our world as one on the margins in a small stable in Bethelem over 2,000 years ago.