Holy Cross Prayer Cards can be used to commemorate a wedding anniversary, birthday, First Communion, Christmas or any other special occasion. In addition to the assurance of prayers, these cards have the option of Mass Intentions.
Holy Cross Prayer Cards are individually crafted expressions of caring for people who are important to us, while at the same time supporting the ministries of the priests and brothers of Holy Cross.
Caring is shown through the physical presentation of the card combined with the assurance of prayers from our priests.
The interior of each prayer card can include an inspiring and relevant reflection written by Br. Donald Stabrowski, C.S.C., along with a personal letter to the recipient from Br. Stabrowski.
The offering for the prayer card is entirely up to you; there is no set offering. If you would also like to have a Mass offered for the occasion, a $10 donation is customary. However, we recognize that many of our benefactors are on fixed income, yet some people still want some idea of what to give. So please only donate what you are comfortable giving.
To order your Holy Cross Prayer Cards, use the online form below. As part of the online form, you will need to select one of the exterior card images from the collection below.
Statue of Jesus at the Main Building, Notre Dame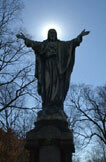 Our Lady of Lourdes, Notre Dame Grotto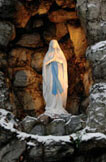 The Golden Dome at Night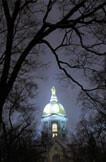 Jesus Christ on the Cross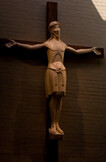 Statue of Holy Mary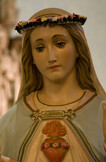 Holy Mary at C.S.C. Chapel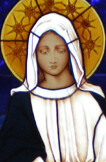 Angel with Flowers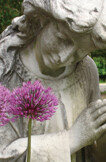 Christ The King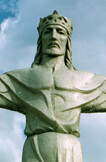 Please make sure you indicate the occasion for the card (i.e. memorial, birthday, anniversary, graduation, First Communion, house blessing, etc).
Provide the name and address of the person to receive the card and, if you wish, a Mass offered for this occasion.
If you would like to mail in your offering, please call us at 574.631.6022 or contact us online and we can mail you a form. If you have any questions or concerns while making your donation online, please also feel free to contact us.
Your information is submitted using industry standard encryption, safely and securely.