Upcoming Come & See Weekends
For high school seniors: Fall 2020, date TBD
For high school juniors: March 26-28, 2020
Come & See Night for local high school students: February 23, 2020
For more information or to request a registration form, please contact us in the Office of Vocations at (574) 631-6385 or
---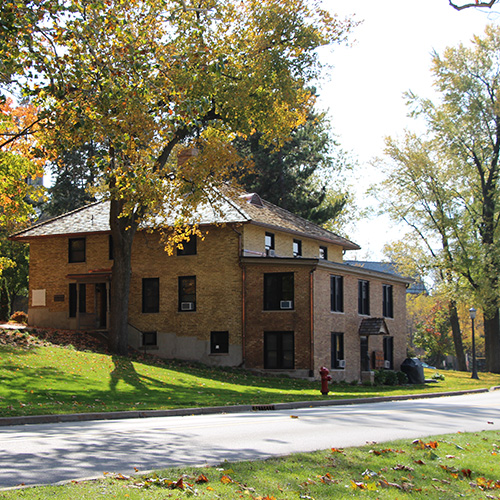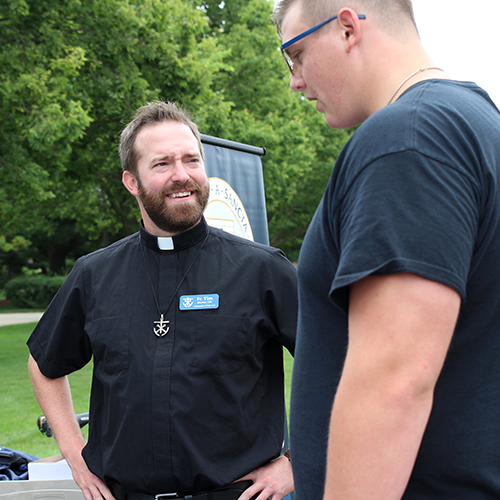 Come and See Weekends offer high school juniors and seniors an opportunity to spend a weekend at Old College Undergraduate Seminary at the University of Notre Dame, so they might get to know the seminarians, their daily routines, and their experiences of formation.
We offer a Come and See Weekend in the fall for high school seniors and one in the spring for high school juniors.
Participants will join the seminary community for daily Mass and prayer, learn about the Congregation of Holy Cross and its mission, and tour both the University of Notre Dame and Holy Cross College campuses. All meals are provided.
Parents are welcome and encouraged to attend. In addition to campus tours and a formal presentation, parents will also have the opportunity to ask any questions they have so that they can better assist their sons in hearing God's call. With advance notice, simple accommodations can be arranged for parents at Moreau Seminary.
The Come and See Weekends run from Thursday afternoon to Saturday afternoon. Students and parents should plan to arrive at Moreau Seminary on the campus of Notre Dame between 2 and 4 p.m. on Thursday. Directions are available upon request.
The weekend concludes and both students and parents are free to depart between noon and 2 p.m on Saturday following Mass, Holy Hour, and brunch at Old College.
Most occasions during the weekend will be casual although an informal outfit (khaki pants, collared shirt, and dress shoes) would be appropriate for Mass on Thursday and Friday evenings.
To learn more about seminary formation in Holy Cross or to take a virtual tour of Old College visit our section on Seminary Life. If you are a high school student, and are interested in visiting during the summer, please see the information below about our Summer Seminary Immersion Program.
---
Summer Seminary Immersion Program
For rising high school juniors and seniors.
The Summer Seminary Immersion Program is a two-week academic course designed for high school men who are considering a vocation to the Catholic priesthood. Visit the Notre Dame Office of Pre-College Programs, or contact us at, to learn more.