Program Date: June 17-July 1, 2023
Apply: precollege.nd.edu/seminaryimmersion
For more information:
Please call 574-631-6385
Email: ,
Visit: precollege.nd.edu/seminaryimmersion.
For rising high school junior and senior men only
---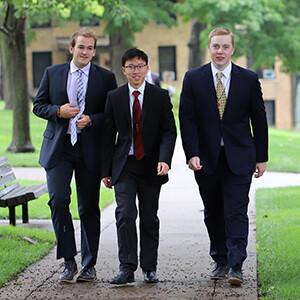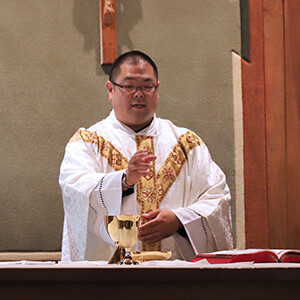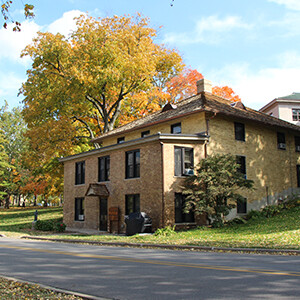 The Summer Seminary Immersion Program is a two-week program for high school men who are considering a vocation to the Roman Catholic priesthood or brotherhood. The program helps young men deepen their own consideration of God's call and experience a college seminary program. Participants live in Old College, the undergraduate seminary for the Congregation of Holy Cross. Their coursework focuses on developing a deeper understanding of the priesthood or brotherhood. The daily schedule includes Mass, common prayer, and other community experiences. Students also have the opportunity to participate in social and service activities with the students in the Notre Dame Summer Scholars Program.
Discerning a call to the priesthood is not easy. The Summer Seminary Immersion Program helps young men consider whether a college seminary program is a step they should take.
Course Instructor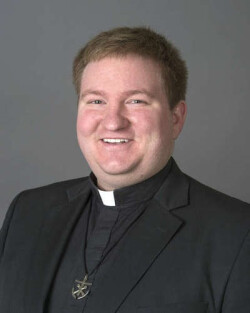 Fr. Matthew Hovde, C.S.C., is a Holy Cross priest and native of Miami, Florida. Fr. Matthew joined the Congregation of Holy Cross as a freshman at the University of Notre Dame in 2007, entering the Old College Undergraduate Seminary. He was ordained a priest at the Basilica of the Sacred Heart on Notre Dame's campus in 2016, and served for four years in pastoral ministry at Notre Dame, including time as a campus minister, chaplain, and rector. Fr. Matthew currently is a doctoral researcher at the Katholieke Universiteit Leuven in the Faculty of Theology and Religious Studies. His research in theological anthropology focuses upon the paradigm which the evangelical counsels provide for the Christian understanding of human personhood.