"We shall always place education side by side with instruction; the mind will not be cultivated at the expense of the heart. While we prepare useful citizens for society, we shall likewise do our utmost to prepare citizens for heaven." — Blessed Basil Moreau, C.S.C.

At the time Blessed Moreau founded Holy Cross in post-war Revolutionary France, both education and faith were being suppressed. While freedom was championed, the Church and her schools were outlawed. Holy Cross' commitment to education, parish, and mission is rooted in the crisis of those times but is still relevant today. Moreau charged his priests and brothers to be "educators in the faith."
Holy Cross prides itself on its devotion to higher education. Among the colleges and universities in the United States that are guided by the principles, philosophy, and spirituality of Holy Cross today are these four, which are administered by the United States Province.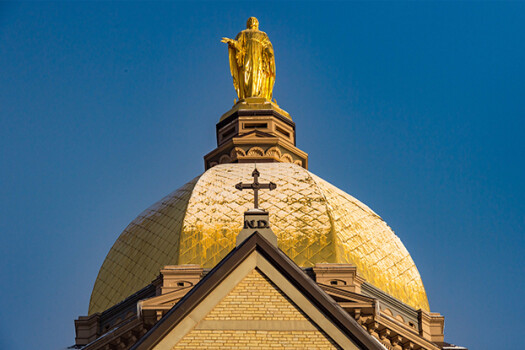 One of the world's leading Catholic undergraduate institutions, Notre Dame graduates men and women who are not only capable of knowledgeable, but who accept the responsibility to serve others -- especially those in greatest need.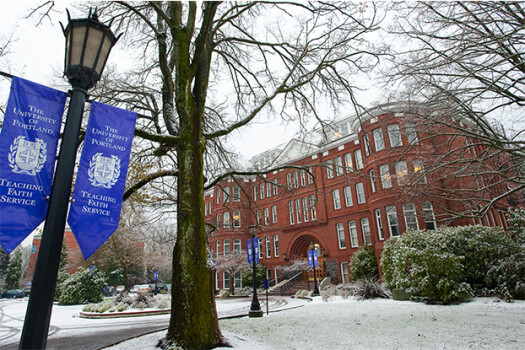 From its home on a bluff overlooking the Willamette River, the University of Portland (UP) educates students in small classes, fostering a sense of global responsibility. Known for its engineering, nursing, and business majors, UP prepares leaders and problem solvers.
Located just outside of Boston on a picturesque, New England campus, students of Stonehill grow into global citizens who value knowledge, integrity, and compassion as they seek to create a more just society.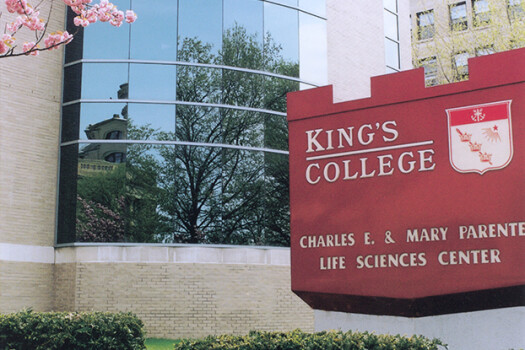 Founded to educate the sons of coal miners, King's forms graduates who will champion the inherent dignity of every person and will mobilize their talents and professional skills to serve the common good.
---
Read a summary of the booklet, "Holy Cross and Christian Education," written by Fr. James King, C.S.C. and published by the University of Notre Dame's Office of Campus Ministry.