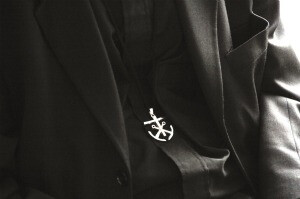 Stewardship begins in recognizing that all gifts, all possessions and all talents come to us from God and are to be used in support of His Kingdom. As temporal stewards of these gifts, God entrusts us to realize their purpose and to make choices each day that glorify Him through their utilization. God holds us accountable for how we steward His gifts.
Christian stewards regard success, a high standard of living and the accumulation of wealth material objects as secondary to a life of generosity, hospitality and service. Christian stewards do this with a spirit of gratitude and thanksgiving to God for His loving generosity.
What holds true of the individual Christian steward is no less true for the Christian organization. A community of faith recognizes that service to God means using hands, minds, hearts and spirits to glorify God. "Each one of you has received a special grace, so, like good stewards responsible for all these different graces of God, put yourselves at the service of others" (1 Peter 4:10). In addition, the community of faith applies all its material possessions to the same end. These possessions include monetary gifts from individual Christian stewards.
Along with accountability to God for our use of monetary gifts, it is important that the community of Holy Cross provide an accounting to the Christian steward (donor) making a gift as to how that gift is being used in God's service. This level of accountability, or stewardship to the donor, fulfills a vital role. It reinforces the role of the donor as a steward of God's gift. It educates, affirms and acknowledges the spirit of stewardship.
The Congregation of Holy Cross will be accountable to our donors by:
Timely, appropriate acknowledgment of gifts received to include relevant Internal Revenue Service (IRS) substantiation.
Honoring the donor's request for the use of their gift, and in circumstances where Holy Cross may be unable to use the donor's gift as intended, seek an alternative use in concert with the donor.
Provide proper recognition to the donor.
Manage donor gifts with the utmost integrity.
Within reason and according to IRS guidelines, provide a timely financial accounting to donors upon request.
Provide ongoing stewardship communication with the donor.
At the request of a donor, allowing them access to hardcopy and electronic files containing information about them.
Our commitment to our donors is first based on Christian Stewardship, but also on the "Donor Bill of Rights" developed by several fundraising organizations including the Association of Fundraising Professionals (AFP) and endorsed by others, including the National Catholic Development Conference (NCDC).