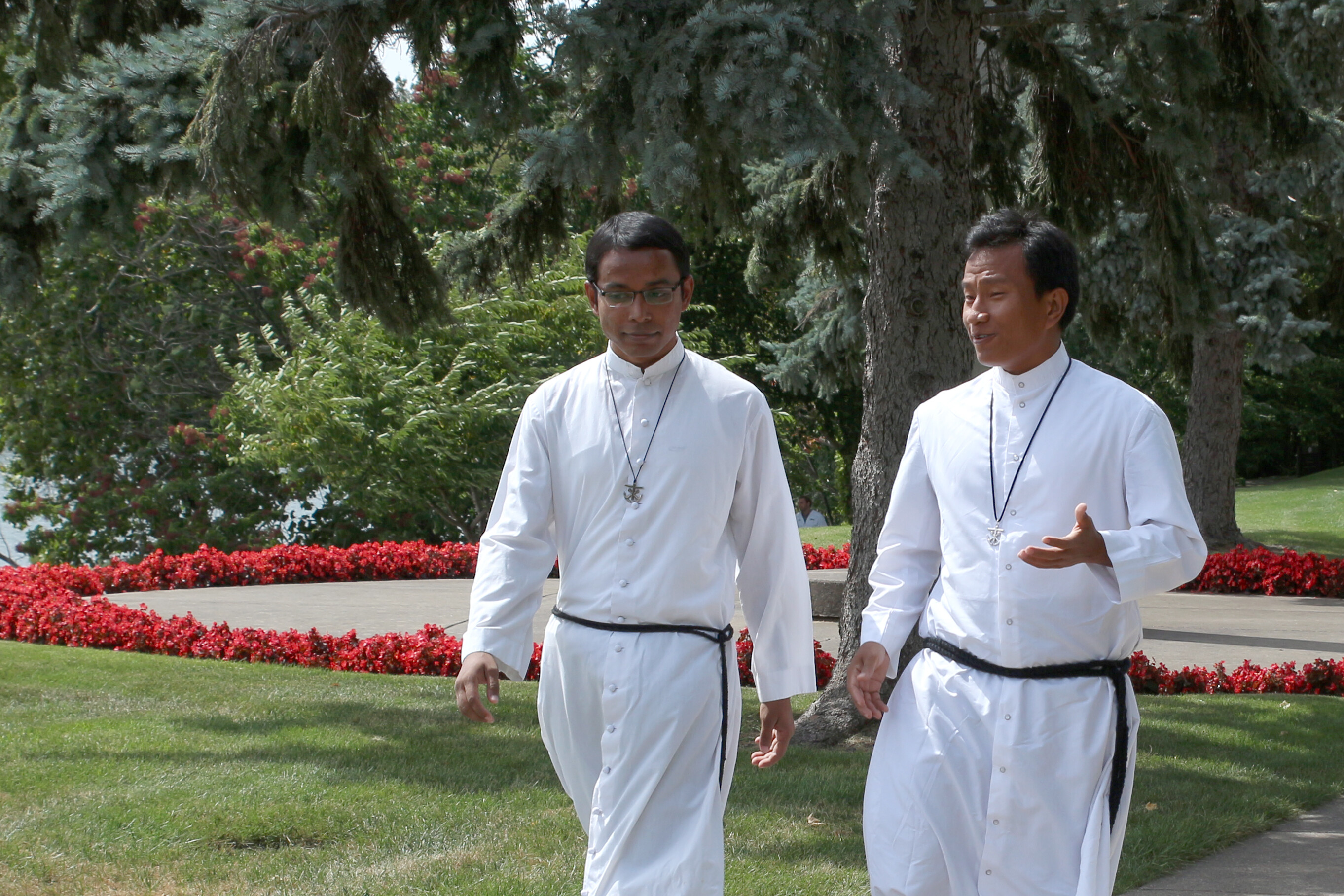 Among the many religious that visit Moreau Seminary, Notre Dame, Ind., Shohag Gabil, C.S.C., from the Sacred Heart Province in Bangladesh has been given the opportunity to study with us for the past several years. He has become a staple for our community life and is living proof of Holy Cross' strong influence in Bangladesh.
"Many of the Holy Cross parishes in Bangladesh have priests coming from outside my country," said Shohag. "When someone comes from outside, their commitment and dedication is very visible. That was what inspired me to want to pursue this mission for the Church, and to think more seriously about my vocation. I really do see them as my models for pastoral work. I got to see Fr. Eugene Homrich's love for the people, his knowledge of the language, and his emotional investment in others."
Shohag's village chapel was one of 78 chapels connected to a Holy Cross parish, which was more than 50 km (30 miles) away from his home. He would have to walk along very deep roads and take public transportation to get there.
"The Holy Cross priests from our parish would come every other month to our village to celebrate Mass, pray the Rosary, and hear confessions," said Shohag. "They were very good to us, and they would visit every home! That's how we got to know many of them, and how I came to know and love Holy Cross. Later, I went off to the Oblate School for secondary education, but still felt drawn to Holy Cross. I loved the Oblates, but I did not feel the same draw. Holy Cross always had priests and sisters working together, which I thought was so nice! I was also drawn to Holy Cross' community life and mission work. By the time I had reached 10th grade, I began looking at Holy Cross more seriously."
Over the past several years, benefactors and donors have provided men like Shohag the ability to pursue a Master's of Divinity degree at Notre Dame while living at Moreau Seminary. Their presence with us has been a treasured gift for the Moreau Seminary community, but we know that their formation now is only a stepping-stone in their vocational lives. After their studies, they will return home to Bangladesh to offer their lives in service to the Lord and the people of Bangladesh. When reflecting on their time here, it is an understatement to say that the time here has readied them for ministry as Holy Cross religious. It is so evident that their vocations have been trans-formed by the generous giving of those who have supported these men. God does indeed provide, and I pray that He will continue to move our benefactors to continue their generosity in support of these young men.